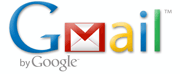 Gmail is the official method of communication for contacting students at GVSU. Your email address is your_network_ID@mail.gvsu.edu
Helpful Information
Fake "Education Tax" Scam - The IRS and FBI will never contact an individual by telephone regarding taxes owed or to request an immediate payment of past due taxes. All communications between the IRS ad an individual are sent via U.S. mail. The IRS will never threaten to immediately send the police to arrest an individual for not paying taxes. In addition, the IRS will never require you to pay via a prepaid debit card or gift card. Unsuspecting college students have lost a significant portion of their savings to this crime.
Trouble Logging In?
Contact the IT Helpdesk at 616-331-2101, email helpdesk@gvsu.edu or visit http://gvsu.edu/it/
Reset / Change Your Network Password at https://www.gvsu.edu/passwordreset

Looking for Faculty/Staff Outlook Web email? click here
GVPrint going GREEN beginning Fall 2017!
Over 27 million sheets were printed or copied for student use in the 2016-2017 academic year, and approximately 5 million of those sheets were never picked up. This year, you can help us reduce paper consumption in classrooms, labs, and open spaces!
The goal is to continue to offer free printing to GVSU students, but we can only do that with your help. GVSU will implement print/copy limits on all jobs sent to GVPrint release stations (you can view this list on the IT Website under Resources/Printing). Note that there is no limit for printing in classroom scheduled computer labs.
Job limit per student - 40 printed/copied pages (if duplexed, 20 physical sheets)
Semester limit per student - 500 printed/copied pages (if duplexed, 250 physical sheets)
IT will be collaborating with the Library and other departments around campus to provide weekly statistics on print/copy usage so we can monitor this throughout the year. The plan is to show the usage statistics on display monitors in the Library and Kirkhof Center as well as the IT website throughout the semester.